Track & Trace Labeling | Farming, Medical, Cannabis, & More
Understanding labeling, barcoding, and ERP software best practices.

Track & Trace
Track and Trace is the process of tracking food, produce, chemicals, flavors, fragrances, cannabis, etc; anything that might be grown in a field, harvested, put through a process, and eventually down the supply chain comes out in a consumer package.
If there's a recall, we need to figure out which plant it came from, which processing line it came from, and which field it came from. That's where Track & Trace comes into play. We can take something from a store shelf or consumer package, and go all the way back in the supply chain to figure out which crew worked on it and when it was created.
It's all about batch and lot traceability. It's crucial to have complete visibility throughout your supply chain. Large retailers like Amazon and Walmart as well as tightly regulated industries such as the cannabis industry demand that suppliers adhere to these policies.
Companies looking for track and trace labeling solutions often have their own fields, their own products, and they manage the entire supply chains themselves.
Regulations
Having strong track and trace policies and procedures ensures that you are complying with all retail requirements and government regulations.
In the case of a recall or contamination, you're able to track back the entire supply chain of that good and follow it right back to where it started — so you can clean it up and prevent it from happening again.
If you don't have that ability, you can't do business with the largests retailers, and you might be fined as well. You also want to do the right thing for the consumer. You don't want anyone to get sick and not understand how or why.
Track & Trace in Farming
Take a chia seed harvesting operation as an example. They harvest their seeds out in the field and put them in giant bags. They call these "dirty seeds" because there are rocks, sticks, and debris inside as well.
A person in the field then applies a lot number via a label onto the bag. Let's say it says "Field 1, Crew 3, Lot 8." That bag then goes into processing. In that step, five bags are consolidated down to two as they remove the dirt and sticks.
As the new bags of pure seeds go out to the consumer, each one is labeled with the lot ID via a label or an inked-on barcode. If the label is ever scanned, we know the history of that bag. If the customer gets home and opens his bag of chia seeds to find dirt and sticks in there, the company can trace it back to its exact origins.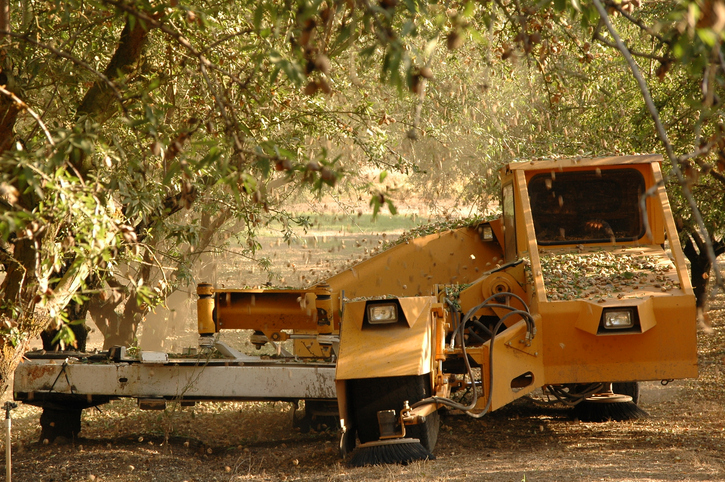 Luxury Goods
Luxury retailers are use track and trace technology to scan items and verify authenticity. Counterfeit goods tarnish image, so these brands use software as well as barcoding, QR codes and more for authenticity checks. When you scan the item, it gives you information on where the shirt was manufactured, the size, etc.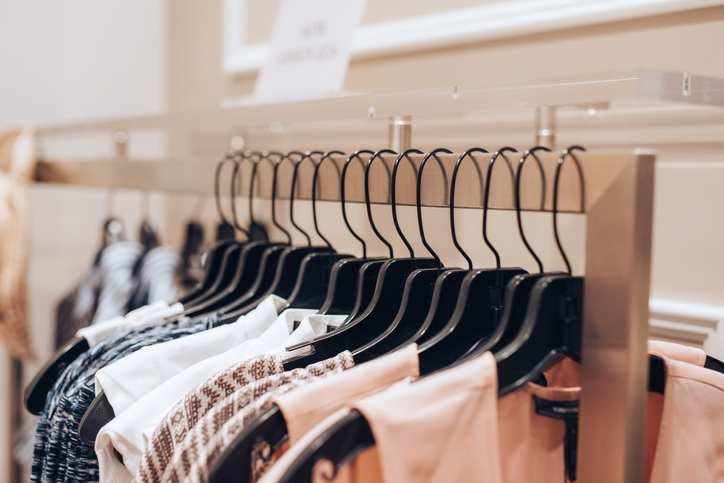 Medical Devices & COVID Testing

New legislation has tightened rules on track and trace for medical devices. All medical devices must now be equipped with a Unique device identifier (UDI label). This way, defective equipment can be removed from factories, warehouses, and hospitals without impacting patient care. The UDI barcodes must be scan-able at all times and the data must be captured easily by workers. Some applications might require having multiple barcodes on a single item.
COVID testing centers employ barcode scanners and printers and track and trace technology to affix labels to both the sample and associated paperwork.
Cannabis
Cannabis growers are mandated by state regulations to track and trace everything. Everything is labeled and they must account for the entire supply chain. This is the most stringent industry from a track and trace standpoint. They're required to do things that traditional produce isn't.
Growers take pride in the product they produce. More cannabis consumers realize not all growers are equal and as such they know the brand on their label means a lot. Many of them are masters of the flower but may not know about enterprise hardware available to them. They might not know about solutions that can help them achieve operational efficiency and scale their business.
They might not know, for example, that there are certain label printers that are made to work in environments with dust and pollen (both found in the grows and processing), and when the printer is coupled with some of the manufacturer's label media, the print heads are warrantied for life.
Working with a knowledgeable hardware reseller and using an ERP software system could end up saving you big $$$ in the long run.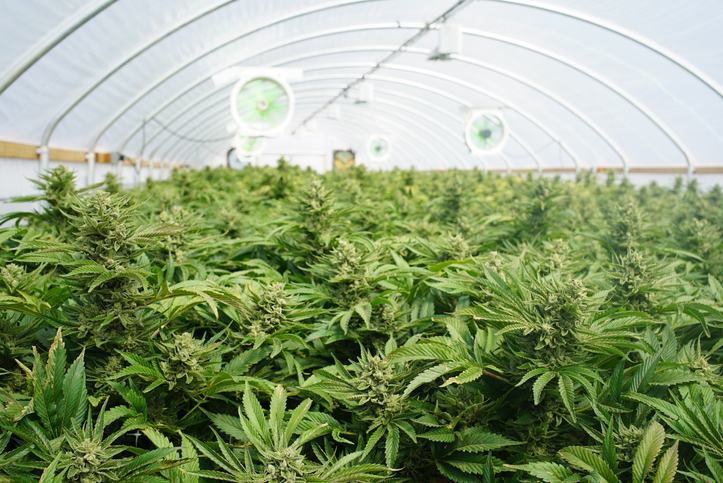 Track & Trace Software
With Track & Trace software, there are several different ERP (enterprise resource planning) software solutions available. A strong business ecosystem must have strong data collection — and where does all of that data go? Into software that tracks all of the details.
A cloud-based inventory management solution, like Ascent Solutions will provide the batch and lot IDs that can be tracked across your supply chain (processing, dispatch, shipping, receiving, etc.). You can track lots, serial numbers, date and time stamps, and more.
You can have all the hardware in the world with scanning and label printing technology, but that won't do any good if the data isn't coming in from a centralized source. It all starts with the software.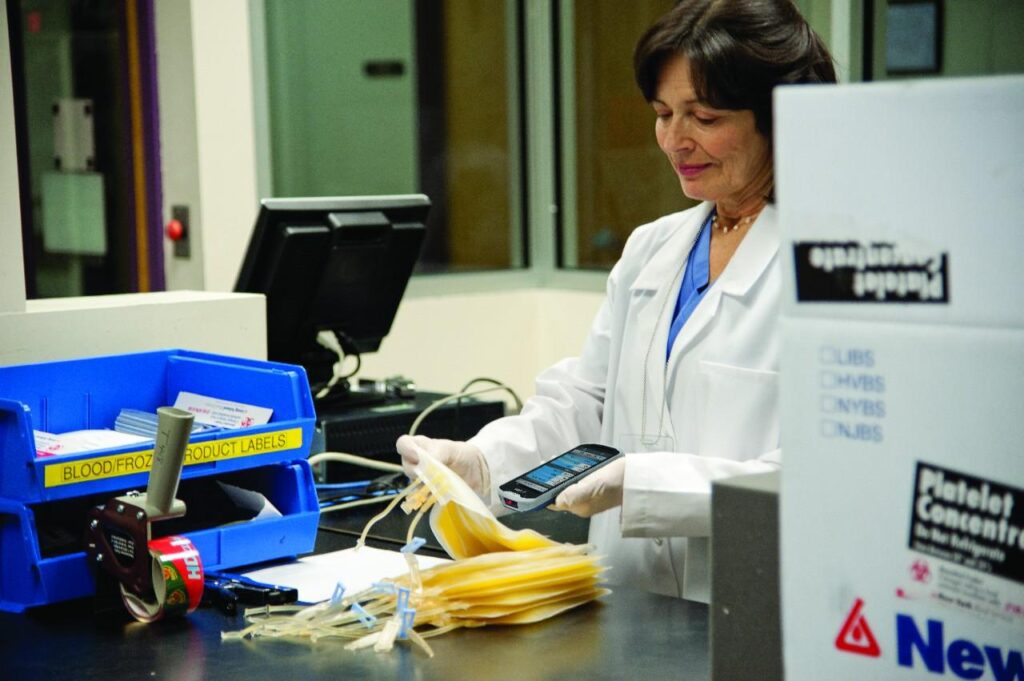 ERP Software | Track & Trace Costs
Most ERP systems are priced on a per user per month basis. Initial implementation can range from around $20,000 to $50,000.
Don't wait until the last minute to create your labels and be out of compliance. Have complete visibility of your supply chain from farm to fork.
Hundreds of thousands of companies trust SalesForce as their CRM — and people want to manage their inventory inside of that platform.

Ascent Solutions

is your inventory management cloud-based solution built inside SalesForce.
Track & Trace Final Thoughts
With the technology available now in 2022, it's not hard to put a reliable track and trace system into place. Right now the premier companies understand the value, but many smaller operations haven't made the investment yet. We believe that knowledge will eventually trickle down.
It's all designed for a better customer experience and feel. At the end of the day, it's your personal brand at stake.