Inventory Management System: Mobile Barcode Scanning & Printing
Print compliant barcode labels on demand
Scenario: Does this sound familiar?

"We need to be able to scan and print barcodes onto an outer product bag. Our barcode must be readable at all times. Our barcode must be on the outside of the bag. Our label must face up. We must have a separate label on the bag. We must conform to a set of labeling standards dictated by our customer. And we need to do this hundreds (or thousands) of times per day --- without making errors."


If you're doing all this by hand, you need automation. You need hardware and software working together for you. You need an automated barcoding, labeling, and inventory picking system. Depending on your sales volume, this could save you dozens, hundreds, or even thousands of hours over time.
If you ship the wrong product from your warehouse, now you'll have to do a return. But if you automate your processes and use mobile barcode computers, you eliminate errors. Let's say that using your current setup, out of each 1000 picks you make 5 mistakes. Well, now you make zero mistakes.
The warehouses of the future involve fewer humans and more automation and robotics --- but those systems will still use hardware and software just like this. Some warehouses will be fully automated, but others still are doing a large portion of their work "the old fashioned way," i.e., by hand.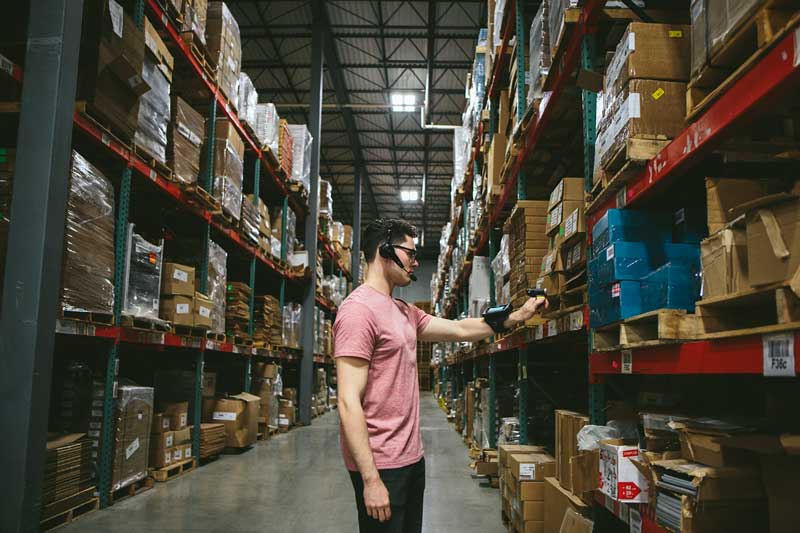 Warehouse Automation is the key here. Let's eliminate human error whenever possible.
Whether you're selling:
flooring tiles,
shoes,
steel gutters,
metal roofing products,
car parts
… or anything in between, this might be THE solution for you. We like to say that our biggest competitor is Excel. Why? Because many warehouses are still using spreadsheets and manual data entry. But if you use Quickbooks, you'll still need some bridge software (like Ascent) in between the two.
Benefits of Upgrading to a Proper Barcoding & Inventory Management Warehouse System Include:
Fewer returns
Easier customer service
Stay organized
Gain insight into fast-moving vs. slow-moving items in your inventory
Keep track of exactly what's going in and out
Nothing falls through the cracks
Employees can instead focus on customer success
Customers are happy
Better control of your inventory
With this powerful solution, your mobile and rugged computers are talking to your database --- your database is getting real time accurate and actionable information. You have hardware and software designed for your business all working in harmony. You don't need a product --- you need a solution.
But you can't "do the magic" unless you have the software. These modern android-based devices have become very self-sufficient, that is, they find the internet connection, they link with each other, they pass along security settings, they can be remotely managed, but on the initial setup, you will want an expert advising you. You'll want that peace of mind knowing that it's set up correctly from the start, and that you are using the right tools for your particular job.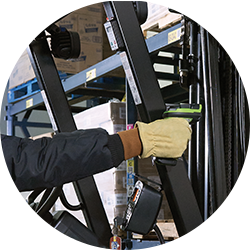 Scan and type the barcode, then print.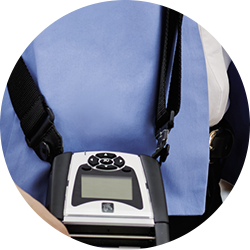 Use the mobile or fixed option to print on demand, when and where you need your barcode label.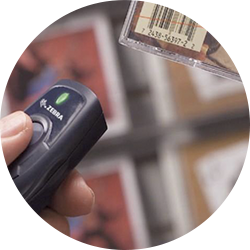 Space-saving printer fits anywhere.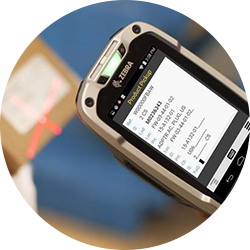 Enter the barcode number with the KDU Plus when the UPC code can't be scanned.
Testimonials
The Symbology barcode duplicator solved a common high volume shipper issue associated with excess touches during outbound shipping. The highly visible and quickly produced barcode allowed this shipper to no longer leave packages open. In addition touches were dramatically reduced which allowed for a two person outbound team opposed to the original three.
The ability to quick and accurate generate an identical barcode is of tremendous value!
--- Blair Halverson, Solutions Engagement Manager, UPS

---
We are a trailer manufacturing company and we wanted a way to track when our trailers left our facility. We convert our VIN to a barcode and we wanted to scan that barcode to create a label that printed the barcode and a human readable number while simultaneously encoding the RFID. Andrew was able to do just that. We scan our work order and the Zebra Printer prints and encodes the label simultaneously, to which we then apply to our trailers. We use RAIN Readers and Antennas to monitor and track the trailer in our facility all the way through until the trailer leaves our facility.
We want to 'Thank' Andrew and Symbology for helping us to achieve and implement this solution.
---Tony Rodgers, IT Administrator Delco Trailers

---
Tracking serialized components in our trains at Kawasaki used to be a daunting task. Routine changeout of serialized items, and barcode labels that are concealed after installation would cause endless hours of unnecessary work removing parts to ensure serial numbers are accurately captured.
The barcode duplicator has improved our process by allowing all parts with concealed barcodes to have an additional duplicate barcode applied to a location that is scannable after installation. This has eliminated the unnecessary and wasteful labor that we used to use to remove the parts just to allow QC to scan the concealed label. This has saved Kawasaki hundreds of hours of labor in the short time we have had it in use.
--- Jason Holmquist, Assistant Quality Manager --- Kawasaki Motors Manufacturing Corp., USA

What is the Right E-commerce Inventory Barcode Printing & Labeling Solution fOR YOU? Ask the Experts