Library Duplicators | Barcoding Large Book Collections

Starting at $929
Library Barcode Duplicators
Easily replace worn barcode labels by scanning or typing the existing label. Produce high quality, lasting barcodes anywhere in your library-at the circulation desk or in the stacks. Replace old labels or add new ones, like categorizing collections.
No More Typing Out ISBNs! Scan and Print Direct Saves Time & Energy
Example: A college library purchased 30,000 pre-printed and customized laminated labels to mark their collection. Over time, some labels became damaged and the barcode scanner could not read them. The staff then had to manually type the ISBN numbers into their systems to check a book in or out. Our library duplicator allowed them to create new labels by scanning (when possible) or typing the number into our stand alone system and print a new label. Collection tracking problem solved.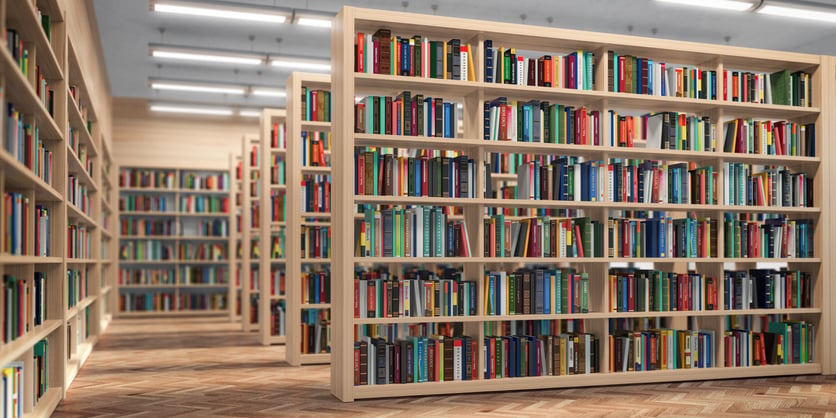 "The Symbology Barcode Duplicator that we purchased for our main library, circulation desk, has been a significant time saver for day-to-day operations. In this environment barcodes are torn, scraped, scribbled on, defaced, curled, faded and generally abused regularly, and need to be replaced. If they can be scanned at all this duplicator is a major advantage, especially when there are lots of barcodes that need to be replaced. If they cannot be scanned it's easy to manually enter the scan code and generate a replacement barcode on the spot. It literally takes only a second to scan a barcode – and another second to print it. It doesn't get much better – or faster – than that. From an IT perspective it has been a good solution and circulation was ecstatic when it arrived! Once it's setup it's virtually maintenance free – just add new labels and change the ribbon as needed. I was surprised at how popular it became in such a short period of time."
– Dave Daley, Information Technology Consultant at San Jose State University's Dr. Martin Luther King Jr. Library
Barcode Label Replacement & Duplication Solutions
Easy to use – no learning curve

Mobile or fixed stand-alone solutions mean more flexibility

Prints widths from 1 to 4 inches --- save physical space

If the scanner can't read a damaged label, you can manually type in the barcode number with the KDU Plus


Are you searching for a barcoding & labeling solution on behalf of a library at a college, university, or other institution? You've come to the right place. Use the form here or on our contact page to craft a solution with our experts. We'll ask you a few questions to understand your needs --- and you'll be back to full strength ASAP!