A barcode duplicator allows you to quickly and easily scan and print additional barcode labels for a variety of applications including, ecommerce, manufacturing, and healthcare..
Puget Sound Blood Center uses Symbology Enterprises Barcode Label Printers
The Puget Sound Blood Center based in the Seattle Washington area collects about 900 units of blood a day, 300,000 a year via eleven donor centers and 19 mobile units from Vancouver to Bellingham, Washington. The blood center needs to carefully track these collections, but their manual system left too much room for error. Every month about 32 units were incorrectly marked which meant the lab had to run tests to properly verify each one. The extra step delayed the processing and required additional staff time. The Puget Sound Blood Center turned to Symbology Enterprises for a better system. The Zebra LP 2824 Plus Barcode Label printer was the right solution for the blood center.
Track & Trace Labeling: Medical, Agriculture, Cannabis, Luxury Goods, and Other Applications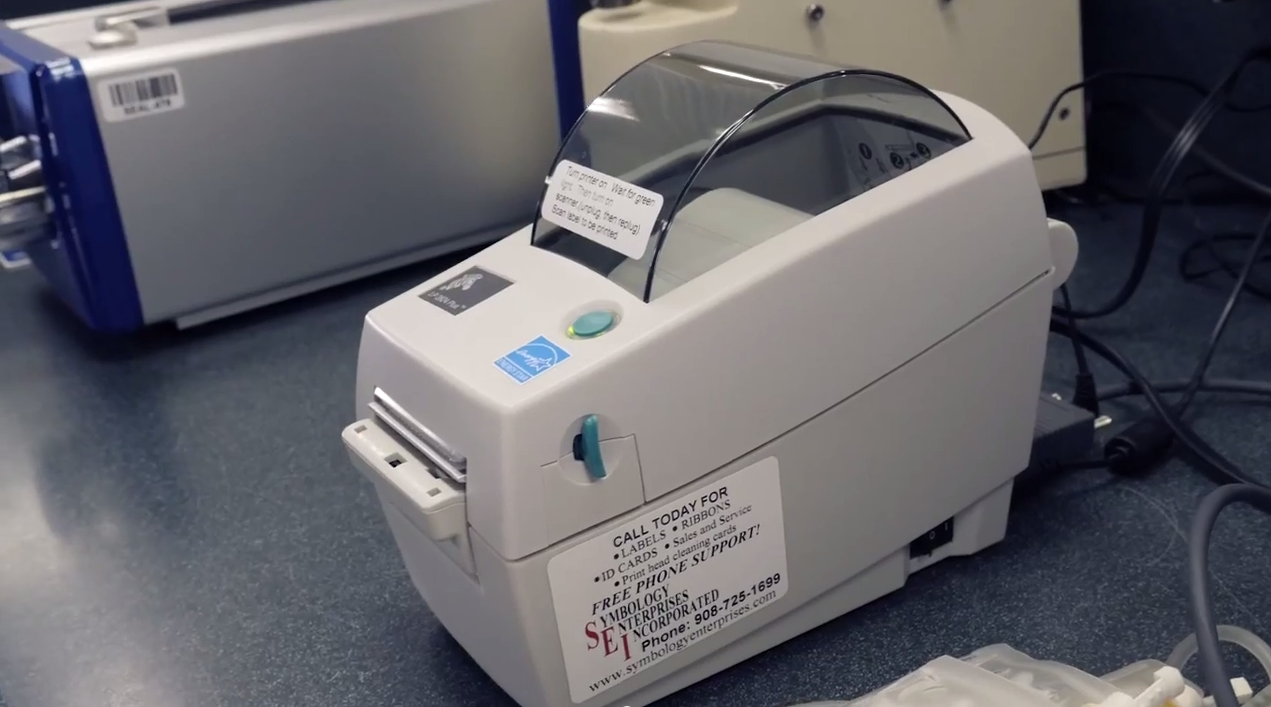 Copy, Replace, or Duplicate Barcode Labels with Ease
If you're looking for the best, most efficient way to duplicate and replace barcode labels, you've come to the right place. Purchasing the Barcode Duplicator system by Symbology Enterprises can be one of the best investments you make to best manage time and costs in maintaining barcode or UPC labeling. Produce high quality, lasting barcodes anywhere in your business, warehouse, school, or library without the need of a laptop or computer workstation.
Library Barcode Label Replacement & Duplication Solutions
Simply Scan an Old Label or Enter a Code and Print!
Keep costs down, and convenience up as you save valuable time – yours and the computer's, with the best Barcode Duplicator solution available. Using any Zebra printer, barcode scanner and even a Zebra keyboard (KDU ) will enable you to scan or type a barcode code and print a high quality barcode label-in just seconds. Replace old barcode labels or add new ones, wherever and whenever you want, it's fast, easy, and affordable!
Barcode Duplicator is a solutions based division of Symbology Enterprises Inc.
Since 2004 we have been creating barcode duplicators for customers with various needs from simple UPC duplication to labels including 2D barcodes, serialization, lines for signatures and even automated time and date stamps. The duplicators we create can be as simple or complex as the customer's needs, using direct thermal or thermal transfer labels and tags and portable or fixed mount solutions.
In the past we encountered customers needing 1 more copy of a barcode. Producing copies at an affordable price was a challenge, a challenge we met over and over in many different ways. At Barcode Duplicator division of Symbology Enterprises Inc., our goal is creating solutions that are simple to use while meeting all the customer's requirements an affordable price.
Each of our solutions are created and tested at our Somerville, NJ headquarters prior to shipment with samples sent to the customer for approval before shipment. Have a problem that needs a solution? Call us for a free consultation to discuss the solution that will solve today's headaches with a Barcode Duplicator.
The UPC Barcode Duplicator
Symbology Enterprises Barcode Duplicator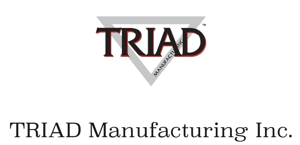 September 15, 2020
I would like to take this opportunity to highly recommend Andrew Dolson of Symbology Enterprises Inc. My name is Joshua Scruggs and I am the Director of IT for Triad. We had an urgent need for some assistance with modifying a barcode duplicator's firmware to support a last minute, high-profile project. Andrew responded at a late hour and came through with what we needed outside of normal business hours. He has been great to work with, and the support we received went above and beyond what we would normally expect. It has been our experience that if you need a great partner that has responsive customer service, you need look no further than Symbology Enterprises Inc.
Sincerely, Joshua Scruggs Director of IT TRIAD Manufacturing Inc.
"Because of the specific programming needs we asked for, we're able to not only scan and open electronic case file easier, but also use the barcode duplicator as a metric to track the amount of time the applicant is waiting before their visa interview (because we opted for the clock installation in the machines). The machines helps us become efficient in a variety of ways. I would recommend Symbology Enterprise to others and will be making future purchases with them."
"Once it's setup it's virtually maintenance free - just add new labels and change the ribbon as needed. I was surprised at how popular it became in such a short period of time."
"The Symbology Barcode Duplicator that we purchased for our main library, circulation desk, has been a significant time saver for day-to-day operations. It literally takes only a second to scan a barcode - and another second to print it. It doesn't get much better - or faster - than that. From an IT perspective it has been a good solution and circulation was ecstatic when it arrived!"
"US Embassy Kingston purchased four barcode duplicator machines earlier this year. Since then we've gone to a paperless visa process, meaning that we no longer need to accept a confirmation page from our applicants, we simply scan and duplicate the barcode and stick it on the back of the applicants passport for tracking and opening their electronic case file."